Quality roofing since 1993
Roof Tech has been providing innovative commercial and industrial roofing solutions for new construction and re-roofing projects since 1993. With over 75 years of combined experience from our management team, we specialize in flat membrane commercial roofing. We can also create green roofing solutions for new and existing structures.
Single-ply Roofing
EPDM
TPO Roofing
PVC Roofing

Green Roofing
Sheet Metal Work
Waterproofing
Built Up Asphalt
We are proudly supported by union local 96 and hire only those who are knowledgeable and have a passion for service. Roof Tech provides a stable, nurturing environment and experiences very low turnover among our technicians. This translates to more efficient performance, personalized service, and an in-depth understanding of individual client needs as our skilled roofing technicians bring a wealth of experience and knowledge to the jobsite.

Roof Tech takes great pride in service, putting our valued clients first at every turn. We ensure complete customer satisfaction and our top quality products are backed by generous warranties.
Award winning commercial roofing solutions
Roof Tech's reputation for quality and innovation is growing. Visit our Awards page to view the honors and recognition we have earned.
Join our team
Roof Tech is always looking for qualified technicians to join our team. Based in Stillwater and serving the entire metro area, Roof Tech is an industry leader in providing innovative and lasting commercial and industrial roofing solutions and welcomes those with knowledge, experience, and a passion for excellence to apply.
Request a quote
Contact us today to request a quote on any commercial or industrial roofing service!
Robert Poutre - President
Our President, Bob has over 35 years of experience and is very active in the industry. He is an avid outdoorsman who loves to hunt, fish, and spend time at the lake with his best friend- his wife, Cindy.
Brian Brezinka - Vice President
Brian is Vice President and a Project Manager who has been with Roof Tech since 1994. He examines every project from all angles with an open mind and an eye for detail. Away from the office Brian spends a lot of his time with friends and family and loves to go fishing.
Chad Oberle - Sales/Estimator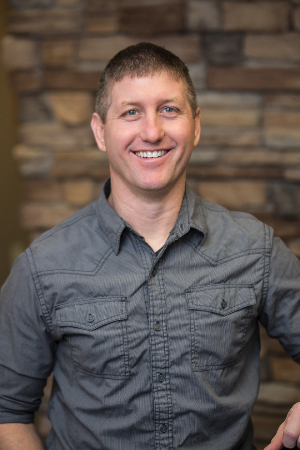 Chad has been in the roofing industry since 1997 and has a special knack for the service aspect of roofing. He views and manages projects with a wealth of concern and has a great amount of knowledge for materials and installation procedures that always has the clients' best interests at heart. Away from work he enjoys spending his time with his wife and three kids, taking in the outdoors and a variety of sports.
Alexandra Bertz - Controller
Alex is a CPA with degrees in accounting, economics and financial management. She has been working in the construction industry since 2009. Outside of work, Alex and her CPA husband are passionate about animal rescue and share their home with two Basset hounds and two Siamese cats, all of which are rescue animals.
Rob McKenzie - Vice President
Rob has over 25 years of experience in the commercial roofing field and has held nearly every position available in the industry including apprentice, journeyman, foreman, service tech, estimator, and now project manager. Rob owns a hobby farm and enjoys fishing when he is not working.
Joelle Swan – Office Administrator
Joelle has a degree in accounting and has experience in both public and private accounting. In her free time she and her husband, Dave, enjoy attending various events for their three kids and the outdoors. Their son, Isaac, is attending UW Madison studying Engineering. Their daughter, Katelyn, is attending the Carlson School of Management at the U of M. Their son, Cole, is enrolled at Forest Lake High School.
Bill Hasser - Field Superintendant
Bill has 17 years of experience in the construction field. Outside of work, he enjoys spending time with family and friends. Bill is an avid camper, fisherman, and takes great pride in gardening and lawn care as well.